LCISD will be closed Friday, April 15 and Monday, April 18. Enjoy the Easter weekend, LCP family!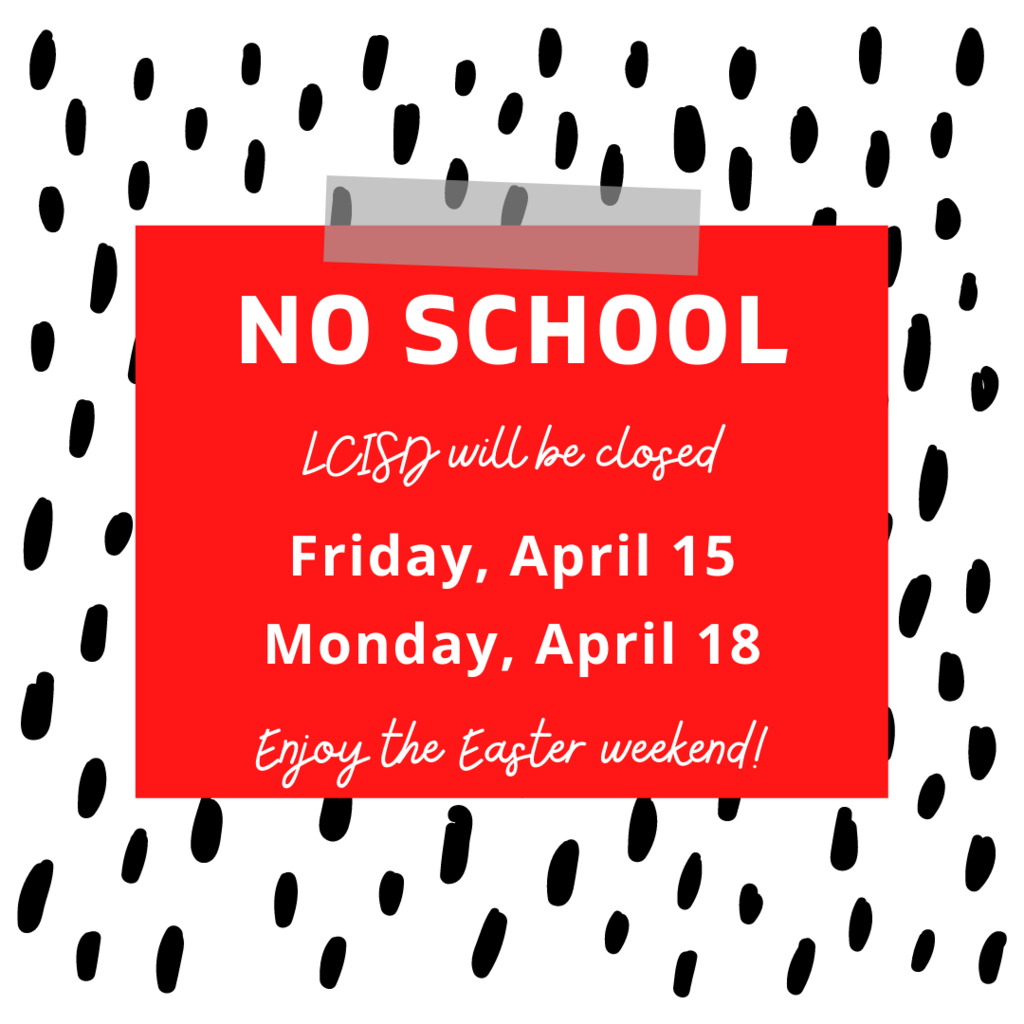 📢📢📢 The City of Lubbock will conduct the first full activation test of its Outdoor Warning System at 9:30 a.m. tomorrow, Friday, April 8. The test will last approximately three minutes. There are several sirens located in our district, and the sound coverage will include many Lubbock-Cooper campuses, households, and businesses. From here on out, the city plans to test the sirens on the second Friday of each month between 9:00-10:00 a.m. For more information about the Outdoor Warning System (including a map of sirens), visit
https://ci.lubbock.tx.us/departments/emergency-management/about-us/outdoor-warning-system
.
Pirate parents, it's time! Mark your calendars for our Pre-k and Kindergarten Roundup events! PRE-K ROUNDUP Monday, April 25 1:00-7:00 p.m. (come and go) Lubbock-Cooper ISD Administrative Offices (13807 Indiana Avenue) KINDERGARTEN ROUNDUP Tuesday, April 26 1:00-7:00 p.m. (come and go) Lubbock-Cooper ISD Administrative Offices (13807 Indiana Avenue)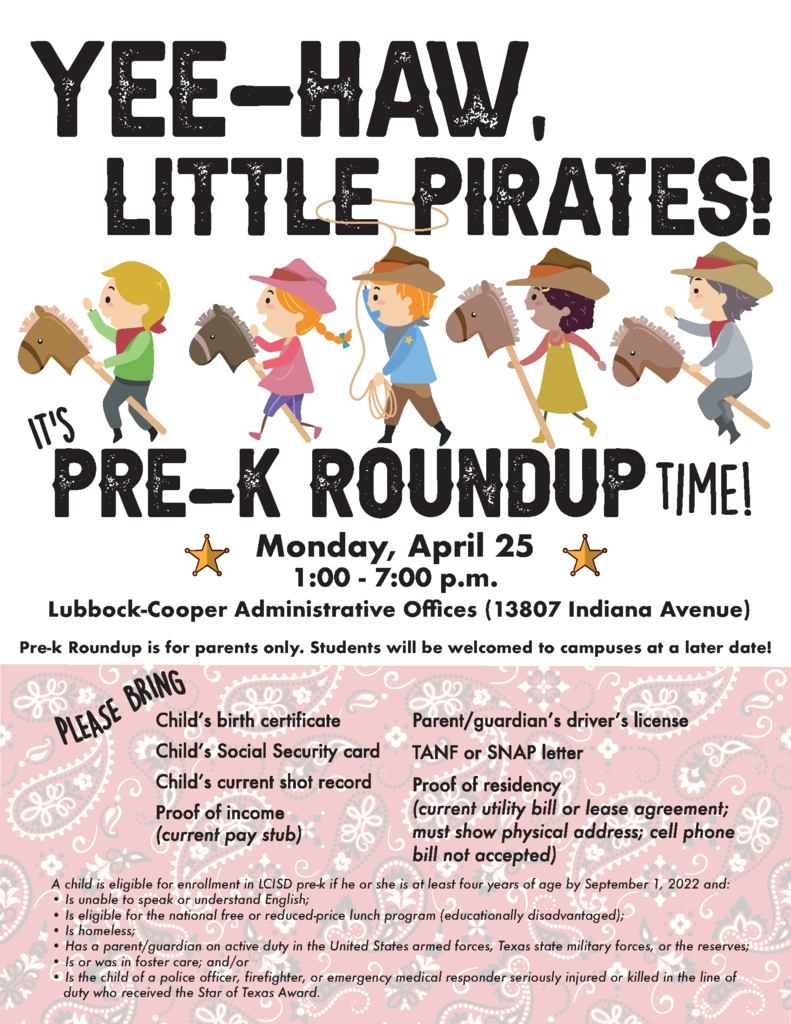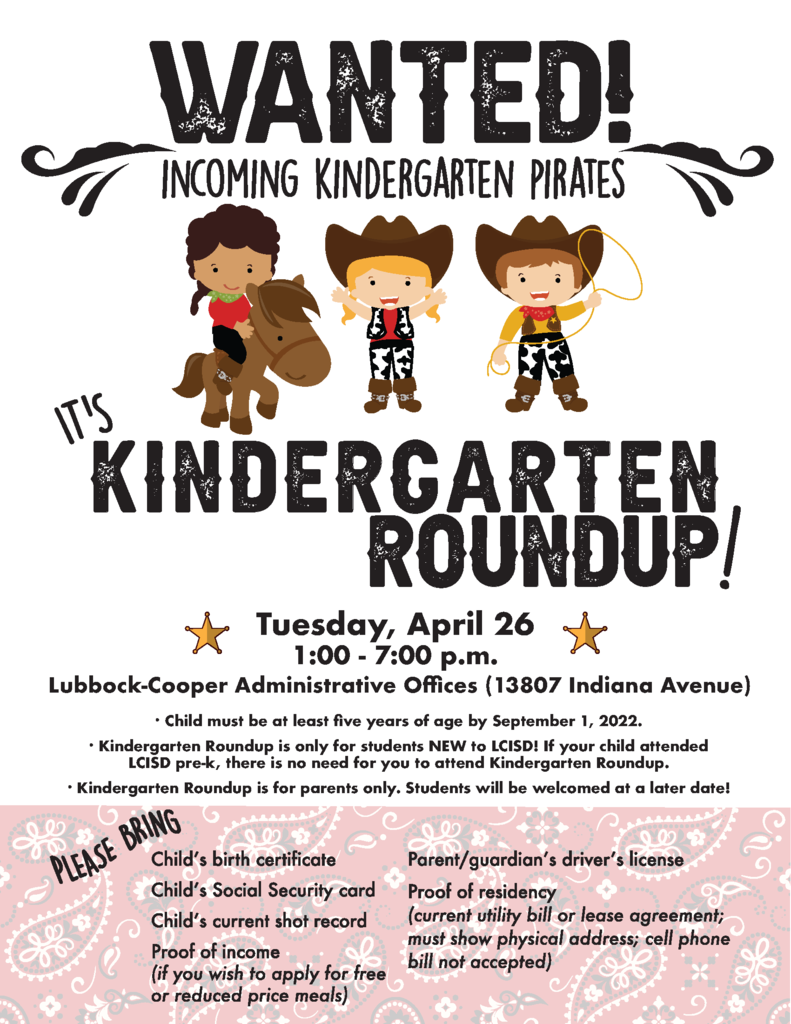 Congratulations to our March Pirates of the Month! Michael Peebles - 4th Madison Doney - 4th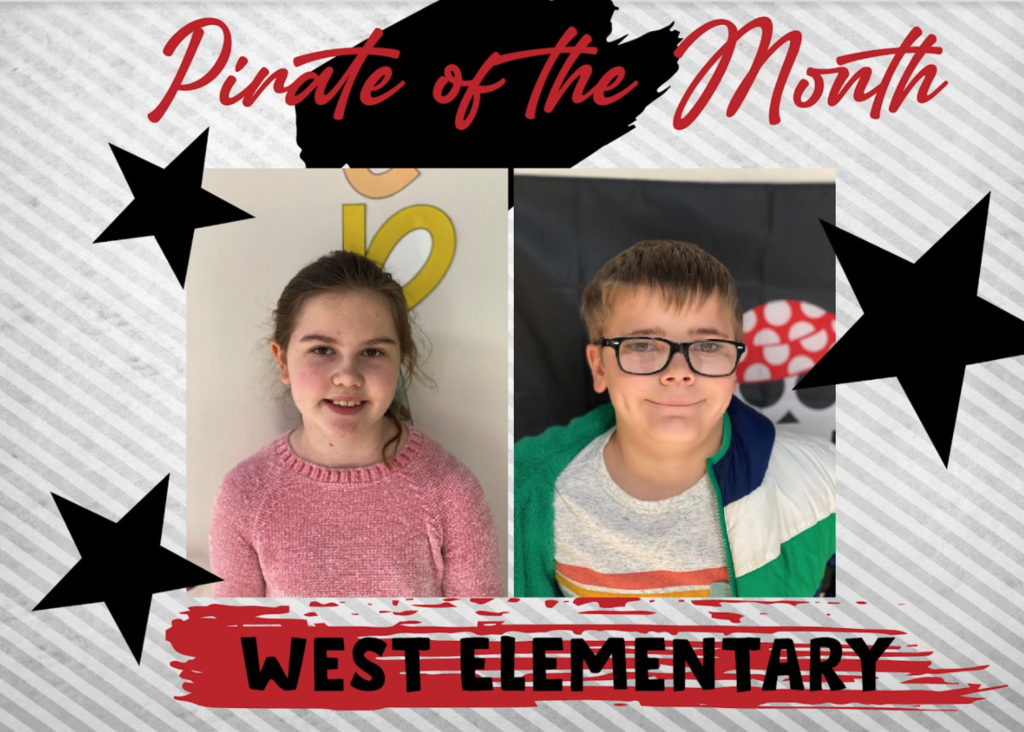 Congratulations to our February and March West Elementary staff members of the month, Sara Overman and Taylor Holbert!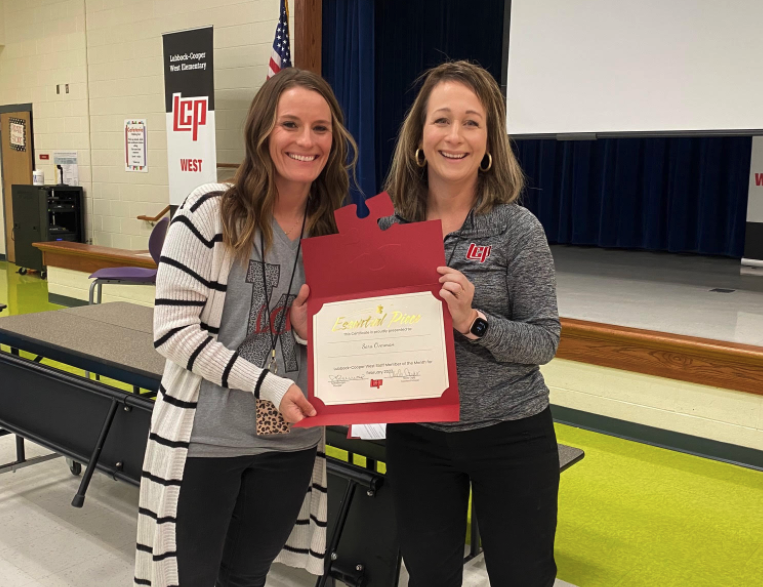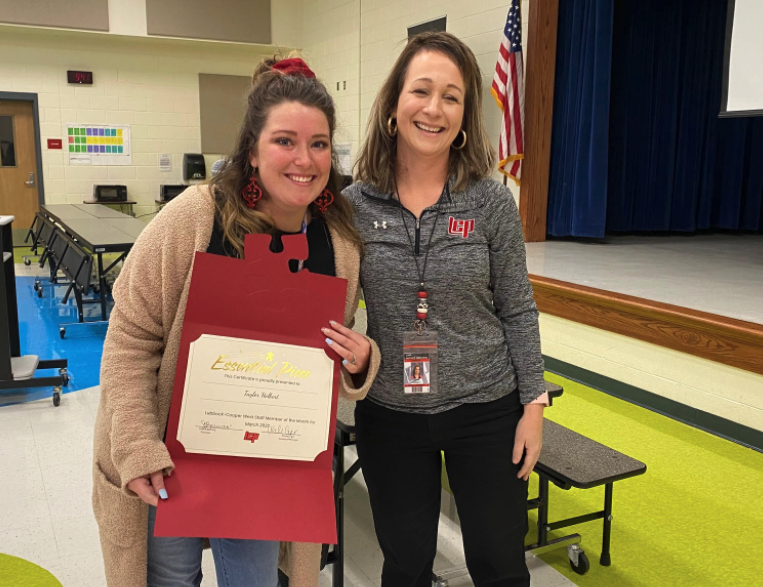 Don't miss an immersive STEM experience for your child this summer! There are only a few days left to save $25 on your registration for the all-new Camp Invention program, hosted at Central Elementary. Register at
https://invent-web.ungerboeck.com/programsearch/moreinfo.aspx?event=37352
using STEM25 to save your spot! The camp is open to LCISD students entering grades 2-6. We hope to see you there June 6-10!
We are so proud of West Elementary Assistant Principal Nicole Cryer, named a nominee for the TEPSA Region 17 Assistant Principal of the Year!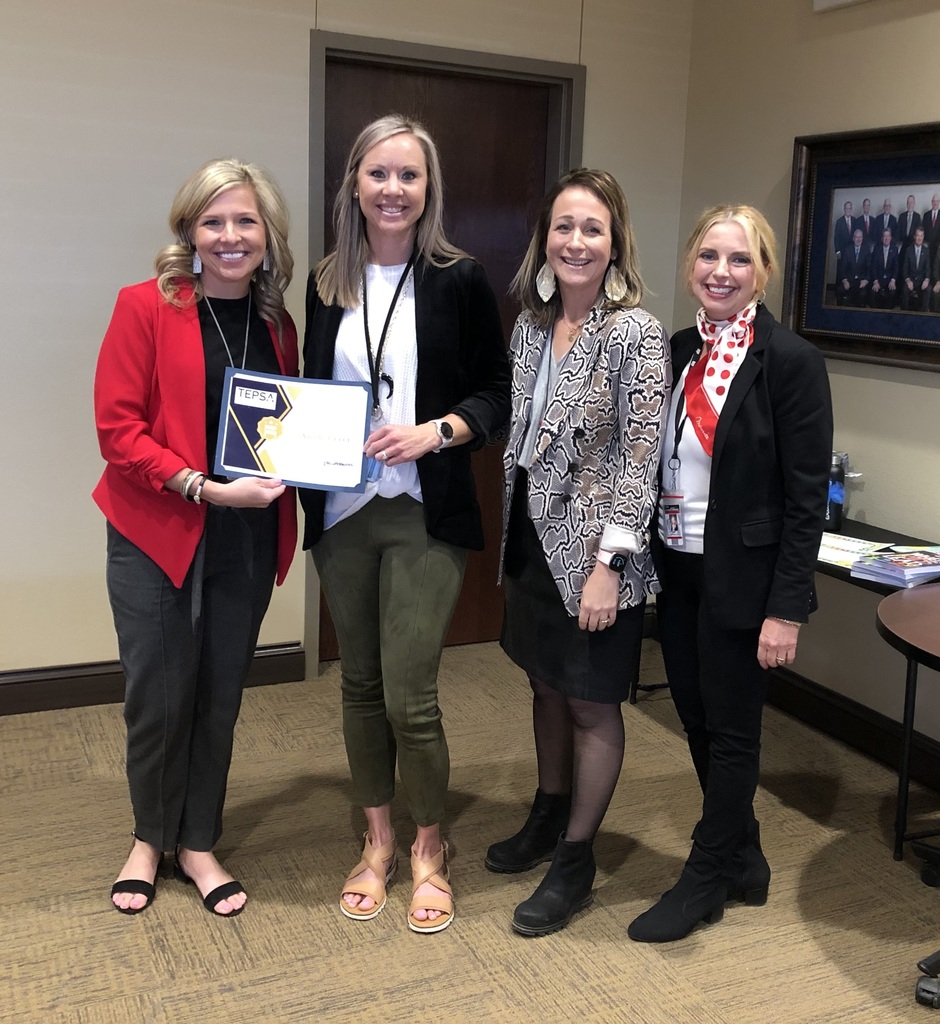 Mrs. Sanchez's West Elementary fourth graders are working on their own brackets with their March Madness reading competition! Each round, they face opponents to put in the most reading minutes outside of school. They're reading at home, in the car, in waiting rooms, and more! Mrs. Sanchez even creates a "highlight reel" of their reading adventures each week!
https://www.youtube.com/watch?v=VyVIb6a9kuI
Tickets are available now for Randy Rogers Band with Kevin Fowler and special guest Ross Cooper on Saturday, May 7 at Cook's Garage! Presented by the Lubbock-Cooper Education Foundation and First United Bank, the concert is the premier fundraising event supporting scholarships for graduating Lubbock-Cooper seniors and innovative grants for Lubbock-Cooper educators! Visit
https://url.lcisd.net/lceftickets
to purchase your tickets today!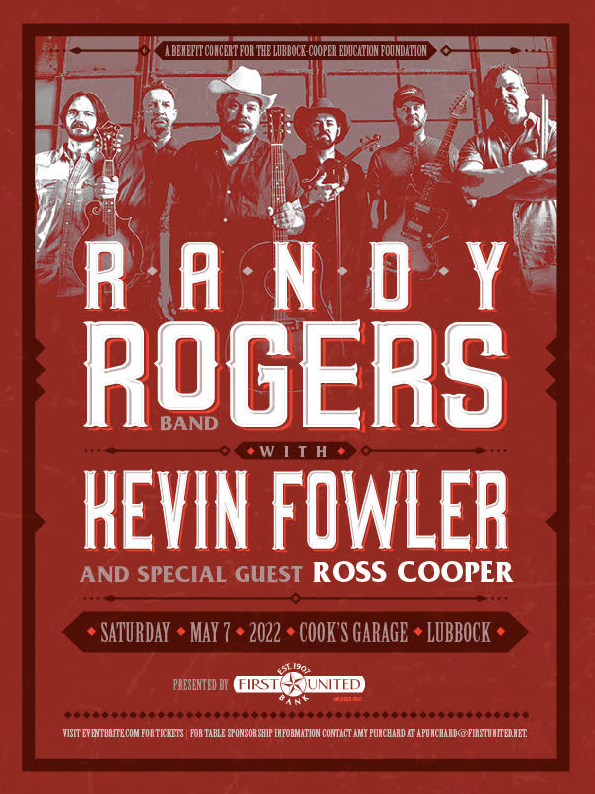 Monday, March 28 is a student holiday and a staff professional development day!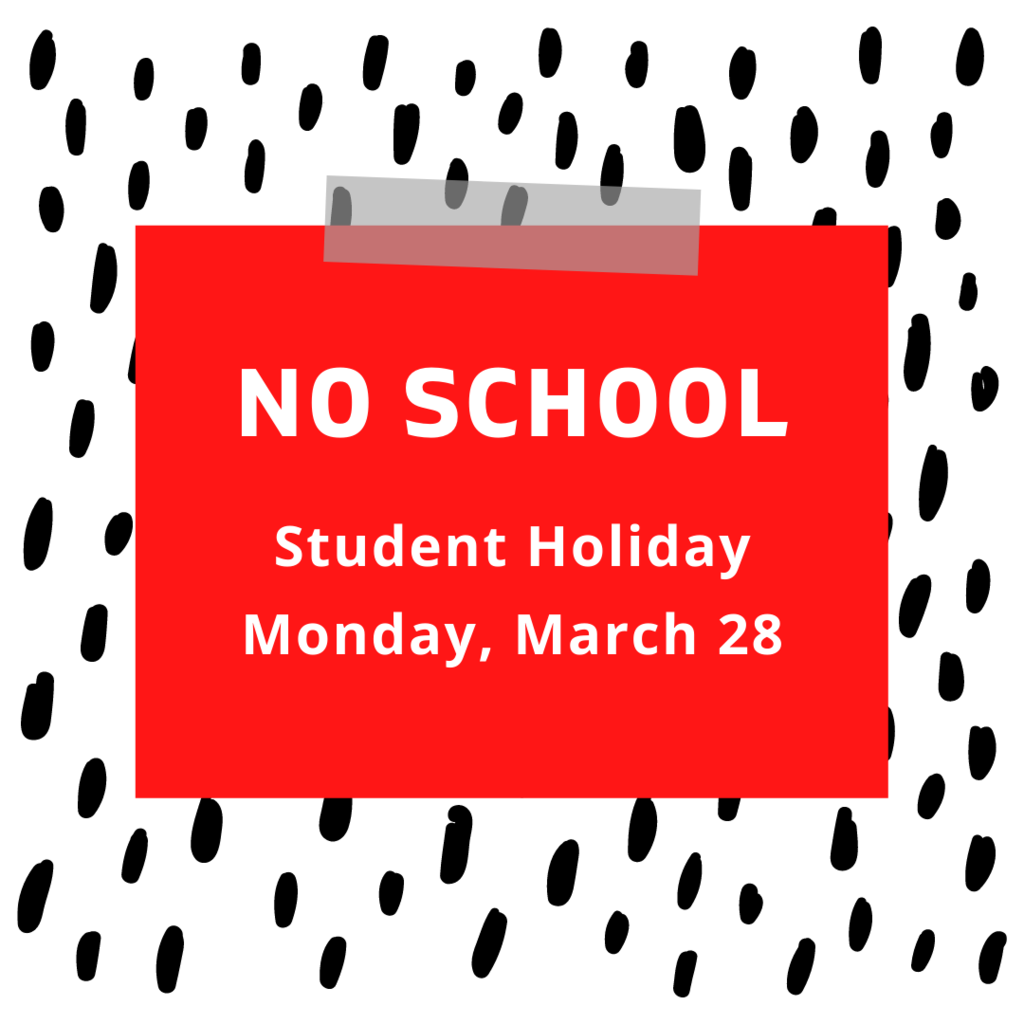 Register your Pirates for the Mayor's Marathon School Challenge, to be held Sunday, April 24! Visit
https://lbkmarathon.com/
for more information!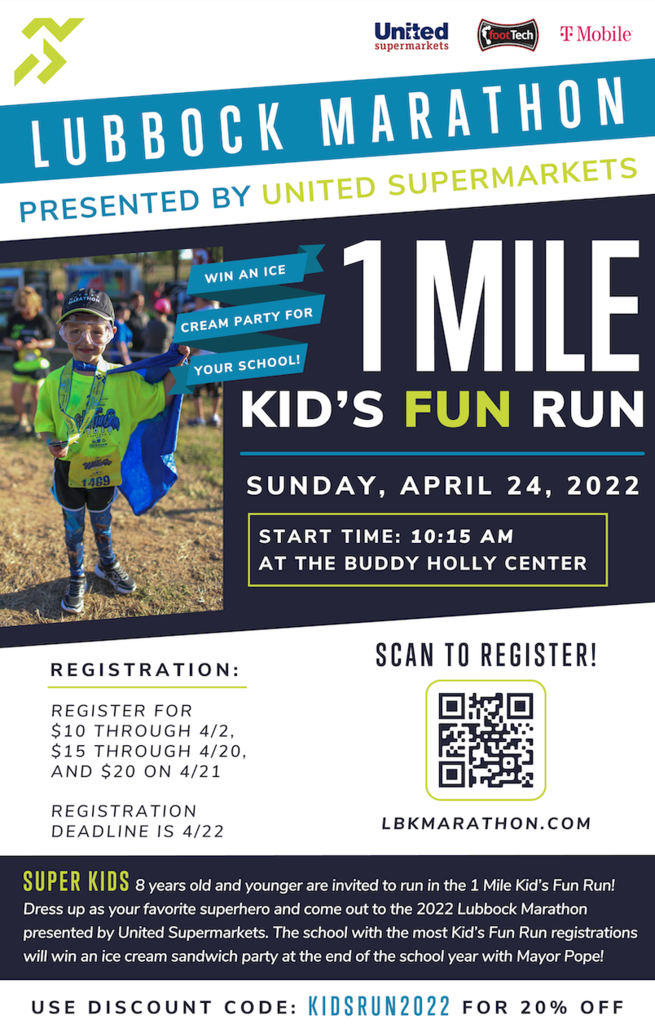 We think these West Elementary kindergarten Pirates might be ready for a record deal...but we'll let them finish up music class, first! 🌟🎶🎤🌟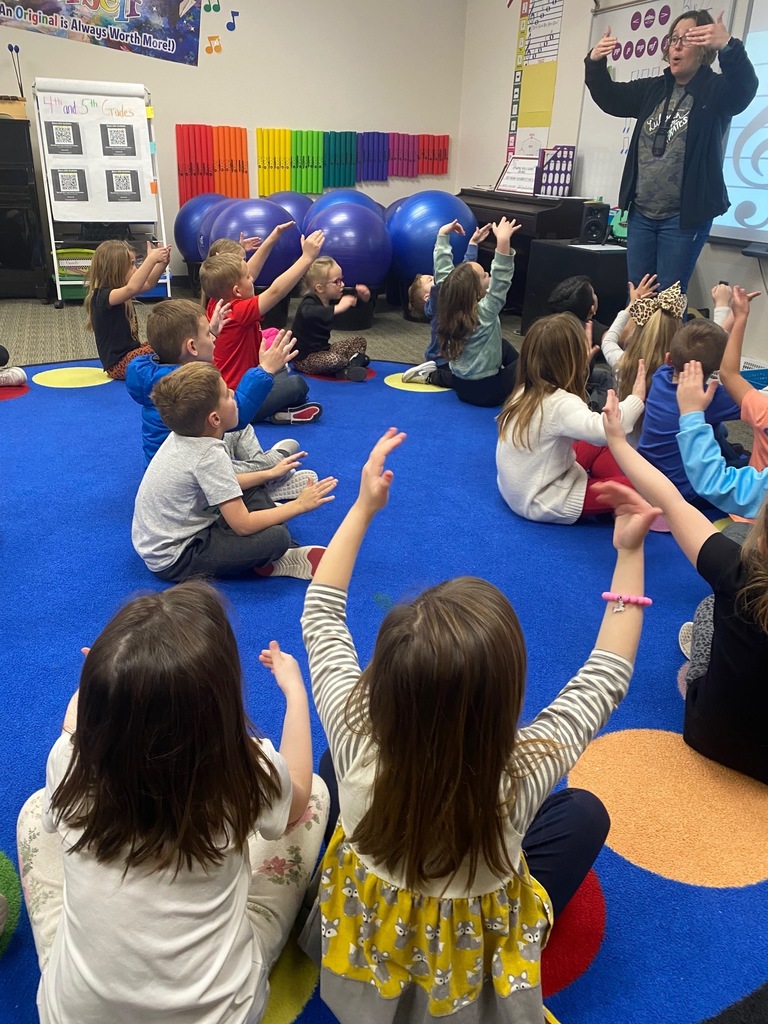 Best of luck to West Pirate Ella Jones who will compete with Rock Solid Athletics next weekend on vault, uneven bars, balance beam, and floor exercise!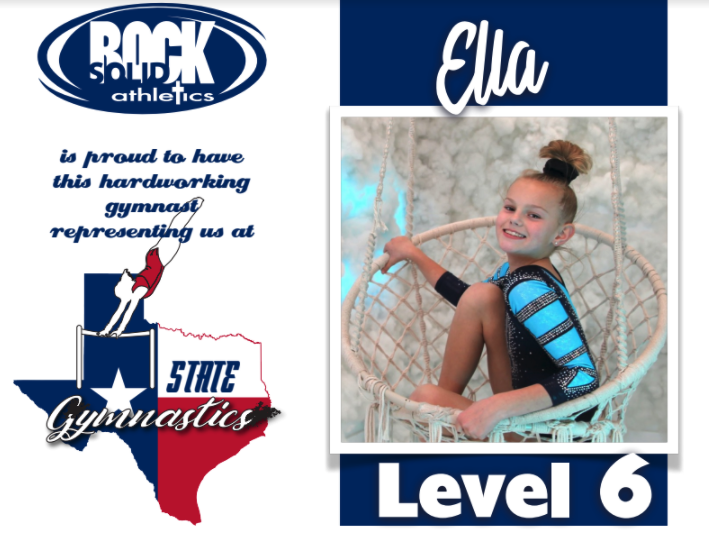 Lubbock-Cooper ISD will be closed March 14-18 for Spring Break!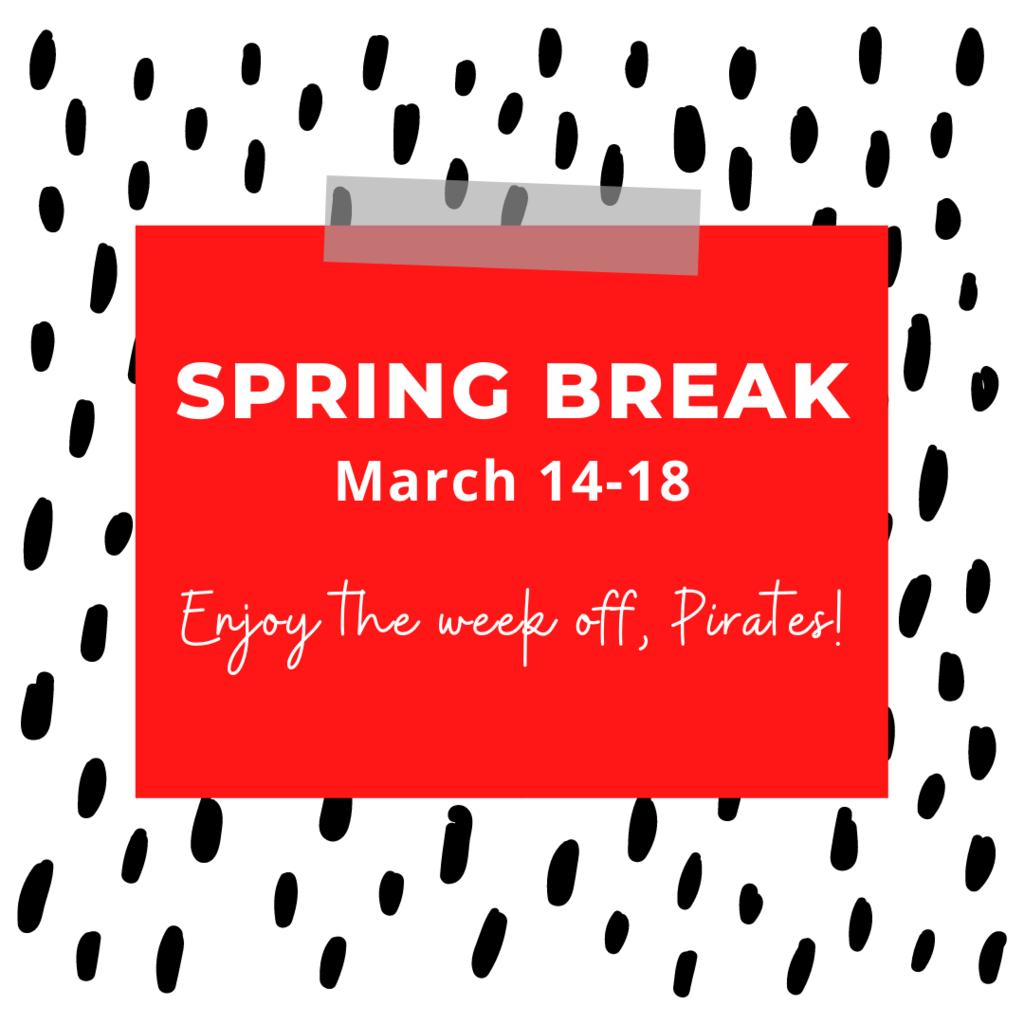 Third graders at West Elementary are working on fractional parts!